Civil Voice Groups Portal Introduction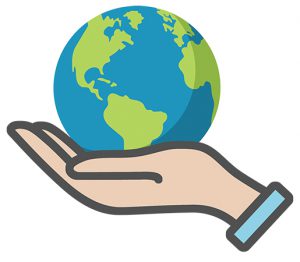 Our Civil Voice Groups platform is a safe, secure and private Enterprise class Resource Management ("ERM") platform. It has been custom designed from scratch to help nonprofits, social movements and charitable organizations deliver their objectives. Our platform is funded by the TrustNetIX World Community Society. TrustNetIX is a USA IRS approved nonprofit AND a federally incorporated Canadian nonprofit.
Do you have an account? If so, please login.
---
MEMBERS: Create a Member Account All members are provided a plethora of features to assist social movements, nonprofits, charities and political groups). Our platform is non-advertising based. We have taken extraordinary effort to prevent bots, fake accounts and nefarious influence. Using our platform, you can choose to use your real profile when interacting with people or organizations you trust, or use a non-identifying profile when interacting with people you do not know.
FREE PRESS JOURNALISTS: Create a Journalist Account We purposely designed free press features into the framework of our platform. For example, we will provide journalists with the ability to issue surveys to our members (opt-in permission based with category interest matching). Our members may submit their stories or video content where journalists are notified if the subject category matches a journalist's interests. Our platform will also notify journalists when truckloads of letters are about to be delivered to a politician. Journalists will also enjoy all features we provide members. Our nonprofit society humanly verifies journalists. We carefully vet and verify that each journalist adheres to the canons of their profession and our policies before they are approved to use our free platform.
ORGANIZATIONS: Create an Organization Account Our platform has been custom designed from scratch to assist verified nonprofits and social movement groups that adhere to our policies. The benefits are remarkable: direct communicaton with your members, sending "match making" volunteerism invites to assist your organization, polling your members, social media integration to fast-track onboarding and major funding (to your organization) that is built into the system. Organizations must apply to use our free platform.
If you do not have an existing account, please select which type of account you require: